September 2022
Hold The Date - 7 October
17 September 2022
The club fun race will be held on Friday 7th October and will be followed by prize-giving and the AGM - hope to see you all there!
---
LSERSA 4
4 September 2022
The fourth round of the LSERSA 2022 Summer Series was held on Sunday 4th September at Aldershot. Full results are available on Ski Results.
Individual Event
Amelie Watts - 1st in Ladies U10
Charlotte Currie - 2nd in Ladies U12
Anthony Forte - 2nd in Mens Masters 2
Honorable Mention
Gabriel Currie - 4th in Mens U8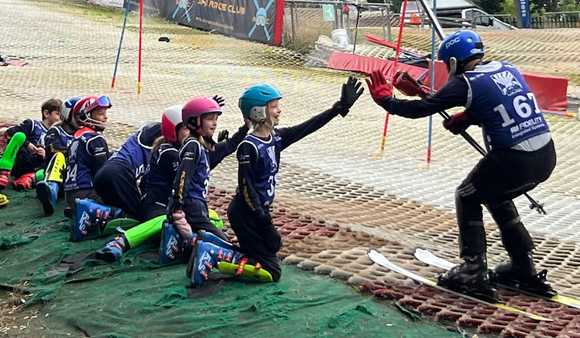 Photos in the gallery.
---
No Training 9th September
2 September 2022
There will be no training on Friday 9th September — unfortunately none of the coaches are available to run the session.
---