August 2018
SRSA Summer Race Series - Bowles
21 August 2018
The fifth round of the Snowsports South 2018 Summer Series was held on Saturday 18th August at Bowles. Full results are available on Ski Results.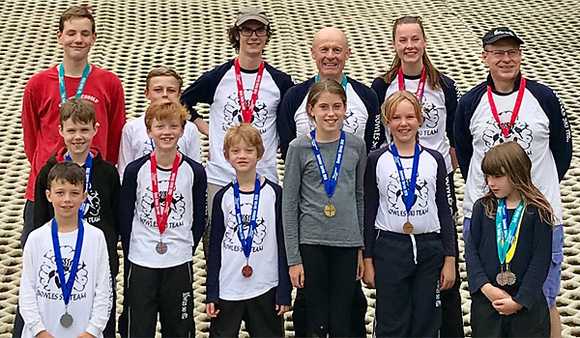 Individual Event
Phoebe Everest - 1st in Ladies U10
Lydia Linaker - 2nd in Ladies U10
Rufus Wontner - 3rd in Mens U10
Toby Everest - 2nd in Mens U14
Sam Martin-Young - 3rd in Mens U14
Joshua Wakeling - 2nd in Mens U18
Charlotte Hilliard - 2nd in Ladies U21
Claudette Povey - 1st in Ladies Seniors
Jack Hilliard - 1st in Mens Seniors
Mark Oliver - 2nd in Masters 2
Fun Team Event
Lydia Linaker and Nigel Hilliard were members of the 2nd-placed team Charlie
Joseph Pannell was a member of the wining team Delta
Club Team Event
Bowles A (Ben Wontner, Charlotte Hilliard, Jack Hilliard and Mark Oliver) were second in the
club teams competition
Honorable Mentions
Joseph Pannell - 4th in Mens U16
Nigel Hilliard - 4th in Mens Masters 2
Photos in the gallery.
---
Tri-Regional Race - Racers Wanted
5 August 2018
This year's Tri-Regional Race will be at Chatham on 14th October.
The Tri-Regional is a team event, with 8 5-racer teams each from LSERSA, ERSA and Snowsports South. While Bowles is affiliated to both LSERSA and Snowsports South, LSERSA is the first affilition and Bowles racers therefore compete for LSERSA at this event.
Any Bowles racer who has taken part in one or more LSERSA race, and is in the U10 category or above, is eligible. To register interest please email Claire Gravener with your child's name, year of birth, club and T-shirt size. Teams will be selected by Emily Evans, LSERSA Regional Head Coach, based on both race results for the season and general knowledge of racer performance.
There is no fee for participating in the race, and all racers get a free race T-shirt (but parents are asked to volunteer some time towards the running of the race on the day!) This is a really fun day with a lot of racing (every team will get at least 11 competitive runs) and we hope that Bowles will be well-represented!
---