November 2012
LSERSA Summer Series Race Results
12 November 2012
The 2012 race season has now finished, and the final results for Bowles are below: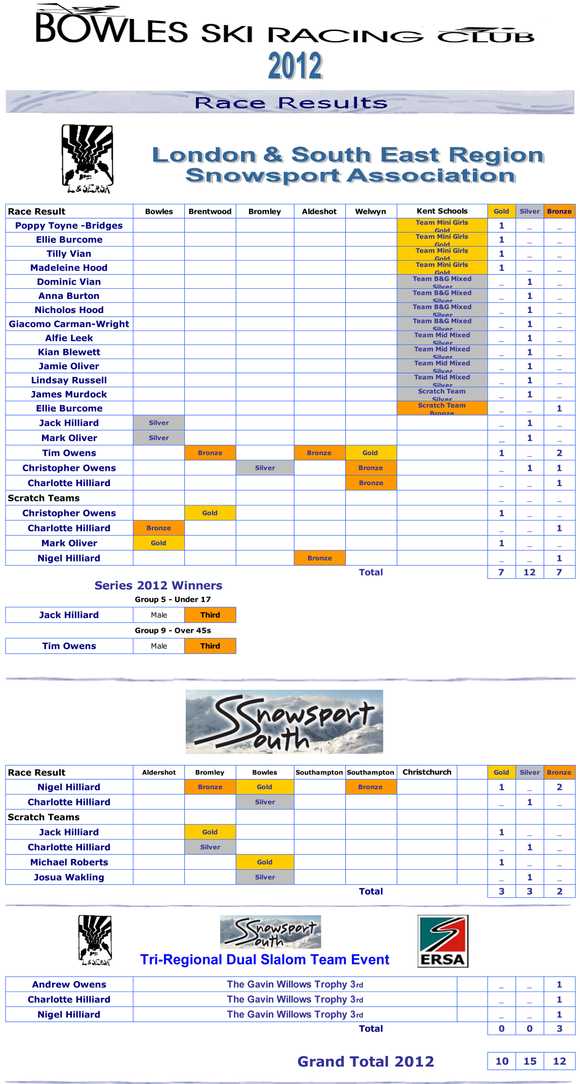 ---
Tri-Regional Dual Slalom Race
10 November 2012
On a busy weekend the Tri-Regional Dual Slalom Event was held at Bromley on Saturday 13th October, bringing together racers from the SRSA, LSRSA and ERSA regions. Full results can be downloaded from the ERSA website.
Congratulations to Andrew Owens, Charlotte Hilliard and Nigel Hilliard who were all members of the London team which came 3rd in the Gavin Willows Trophy competition.
---
LSERSA Summer Series Race 5
10 November 2012
Race 5 of the 2012 LSERSA Summer Race Series was held at Welwyn on 14th June. Full results can be downloaded from the LSERSA website.
Highlight for the Bowles team:
Tim Owens - 1st in group 9M.
Christopher Owens - 3rd in group 4M.
Charlotte Hilliard - 3rd in group 4F.
Congratulations also go to Jack Hilliard and Tim Owens, who each finished 3rd in their age groups for the overall series.
---