July 2018
SRSA Summer Race Series - Southampton
15 July 2018
The fourth round of the Snowsports South 2018 Summer Series was held on Saturday 14th July at Southampton. Full results are available on Ski Results.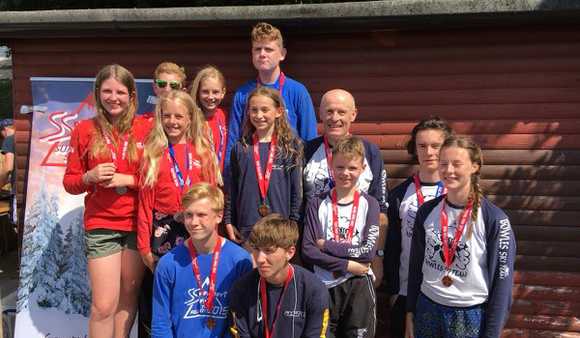 Individual Event
Charlotte Hilliard - 2nd in Ladies U21
Claudette Povey - 1st in Ladies Seniors
Jack Hilliard - 1st in Mens Seniors
Mark Oliver - 1st in Masters 2
Nigel Hilliard - 3rd in Masters 2
Fun Team Event
Claudette Povey was a member of the 3rd-placed team Bravo
Club Team Event
Bowles (Toby Everest, Charlotte Hilliard, Jack Hilliard and Nigel Hilliard) were third in the
club teams competition
Honorable Mention
Toby Everest - 4th in Mens U14
Photos in the gallery.
---
Chatham Club National & GBR
8 July 2018
Chatham saw it's first Club National in twelve years on Saturday 7th July. Full results are available on GBSki.
Bowles Racers
Claudette Povey - 2nd in Ladies Seniors
Mark Oliver - 1st in Male Masters
Honorable Mention
Nigel Hilliard - 4th in Male Masters
There was also a GBR race on Sunday 8th July, for which the results are again available on GBSki.
Bowles Racers
Claudette Povey - 2nd in Ladies Seniors
Mark Oliver - 4th in Male Masters
---